11 Hacks To Improve Your Homemade Edibles
When it comes to making homemade edibles, there's always room for improvement! But that's the one thing we love the most about making edibles at home with LĒVO: learning! 
From how to increase the flavor or potency of your edibles to what to do with already-infused flower and beyond, these edible hacks are sure to take your skills to the next level. 
Here are 11 hacks to improve your homemade edibles: 

1. Use two Power Pods in your LĒVO II and LĒVO Lux to double the herb capacity and potency of your infusions. 
The LĒVO II and LĒVO Lux Infusion Machines comes with one Power Pod, but you can double your herb capacity and potency of your infusions by adding a second Power Pod. Alternatively, you can also get creative and layer flavors like garlic, rosemary, and beyond. With two Power Pods, you can fit up to 14 grams of herb. Remember not to pack your pods too tightly so that carrier liquid (MCT oil, butter, ghee) can flow through freely during the Infuse cycle. 
2. On the topic of potency, increase your infusion time for stronger infusions. 
Most of our basic infusion recipes direct you to infuse for 2 hours, but here's a hot tip: 2 hours is just the starting point! You can infuse your liquids for much longer to increase the potency of your end product. For this hack, try lowering the recommended temperature in our Time & Temperature Calculator and infuse for up to 8 hours. We've even seen some members in the LĒVO Love Club infuse for up to 10 hours using the low & slow method. 


3. More flower + less liquid = stronger infusions. 
As a general rule of thumb for potency, the more flower you have and the less oil you use, the more potent your finished product will be per teaspoon or tablespoon. When infusing with LĒVO, make sure you have enough oil to cover your flower to prevent it from burning during the Infuse Cycle. 
4. Try microdosing your meals. 
Maybe you're trying to lower your sugar intake or find new ways to incorporate flower-infused oils and butters into your diet. Whatever it is, microdosing your everyday meals is a great way to use your infusions. From using infused olive oil for salad dressings, making a killer pasta like the one below, or topping your pancakes with infused butter, your options for microdosing meals are endless. Just use infused oil, butter, or ghee in the place of the fats in your favorite recipes! 
5. Use our Infusion Sprayer to "infuse" chips and more.
Another way to microdose your favorite foods is by giving them a spritz of infused oil or butter. We use our Infusion Sprayer to spritz chips, salads, and other snacks. While it might not be a true infusion, you can still feel the effects. The best part? Because of the low dosage, you can indulge in even more of what you choose to spray with your infusions! 
6. Add juice in place of the water in your gummy mix for added sweetness and flavor.
We have endless homemade gummy tips n' tricks, but this is one of our favorites. Have some fun with your gummies and elevate them even further with fruit juice! Just replace the water required in the recipe with your favorite juice flavor. One of our favorite combos is adding pineapple juice to our Tropical Peach Gummy Mix. Or create the ultimate celebration gummy and try out this recipe for Tart Cherry champagne gummies. 
Our Herb Block Trays are great for portioning out your infused butter, but they have alternative uses, too! We like to use them for infused chocolate squares, mega gummies, or non-infused purposes like vanilla-infused iced coffee cubes or cocktail ice cubes. You can also use the Gummy Trays for making perfect 3mL balls of butter for your coffee! 
8. Don't throw away your already-infused flower! 
Otherwise known as "sludge" or "infusion pulp." If leftover infused herb feels like a waste to toss, it's because it is! Get the most out of your flower by using it creatively in soups, pestos, and more. One tip from the LĒVO Love Club is this: If you have sludge from an infused honey recipe, empty the pods into a mesh strainer and pour hot water over it. Let it cool in the fridge and then carbonate it using a SodaStream. Learn more about how to get the most out of your sludge. 
9. For smaller batches of gummies, you can halve your recipe and save the rest for later. 
Our Gummy Mixes fill two spherical Gummy Trays of 3mL gummies, but for times when you want less, you can halve the recipe! LĒVO Gummy Mixes come in resealable bags, so you don't have to use it all at once. If you want to try this hack at home, just use 3 tbsp of water and 1.5 to 3 tbsps of infused coconut oil or MCT oil. 
10. If you haven't already, try infusing MCT Oil. 
Typically made from coconut or palm kernel oil, MCT oil is one of the most popular carrier oils for infusions, and for good reason! This fat is easily absorbed by the liver, so the effects tend to be quicker. Not to mention, MCT Oil is known to better evenly distribute flower compounds, which makes for more accurate dosing. And in terms of taste and scent, it has none, which makes it easier to go unnoticed in recipes. 
11. You don't have to make everything from scratch! 
Boxed edible mixes like our Organic Brownie Mix, Chocolate Chip Cookie Mix, or Birthday Pancake and Waffle Mix work great with infused oils and butter. The best part? You don't need to make a full package all at once. For quick and easy snack-sized bites, try making a mug cake like the one below! 
 Related Posts:
Shop Now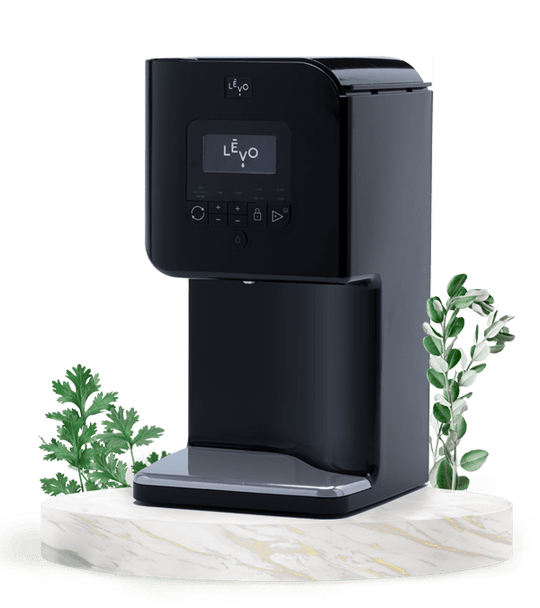 LĒVO II
The worlds first patented oil infuser that lightly dries herbs fresh from your garden, activates their maximum potency, and infuses them into just about anything. Great for daily, small batch, artisanal infusions.
SHOP LĒVO II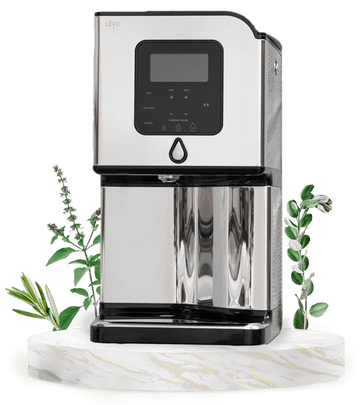 LĒVO LUX
Experience infüsionwith our most elegant, intelligent machine yet: LĒVO LUX. Artfully infuse any herb, spice, fruit, coffee bean, & more into oils, butters, and honeys to create Michelin Star-quality meals.
Shop LĒVO Lux
LĒVO C
LĒVO C is the first large batch infusing solution that is dishwasher safe, has a built-in activation cycle for maximum potency. Perfect for making large 1 liter batches for high frequency users and small businesses.
SHOP LĒVO C
LĒVO oil and butter infusers streamline the oil and butter infusion process, reduce mess, and minimize the smell of decarbing & infusing flower thanks to patented technology. With the ability to decarboxylate + infuse all-in-one machine,LĒVO is the only oil infuser of its kind.
LĒVO oil and butter infusers streamline the oil and butter infusion process, reduce mess, and minimize the smell of decarbing & infusing flower thanks to patented technology. With the ability to decarboxylate + infuse all-in-one machine,LĒVO is the only oil infuser of its kind.