LĒVO's Christmas Cocktail Guide
Welcome to LĒVO's Christmas Cocktail Guide! We've put together a list of our favorite cocktails that are perfect for any holiday celebration. Whether you're looking for festive drinks for a Christmas party or something to enjoy on Christmas Day, we've got you covered. So sit back, relax, and let us help you get into the Christmas spirit! Cheers!
1. Christmas Caesar  
First on the list is the Christmas Caesar cocktail. This classic cocktail is the perfect drink to enjoy over the holidays or Christmas morning with friends and family. Our infused Spicy Caesar cocktail rimmer elevates this family classic, guaranteeing a zesty-infused beverage perfect for holiday celebrations. Pair with a Classic Caesar, Bloody Mary, or any other original cocktail of your choosing! With some help from your trusty LĒVO machine, this Classic Christmas Caesar cocktail rimmer is sure to spice up the season! 

2. Flower Infused Olive Oil-Washed Martini
If you love the classic Christmas drinks, we feel this flower-infused olive oil-washed martini might be the perfect addition to your Christmas cocktail repertoire! This gin-infused cocktail offers holiday warmth and cheer - the perfect pairing for an evening spent celebrating the holiday season with friends or family. Add some herbal-infused green olives for added richness. Bottled, this cocktail also serves as the perfect homemade holiday hostess gift or stocking stuffer. 


3. Chocolate Mandarin Old-fashioned Cocktail
This Chocolate Mandarin Old-Fashioned cocktail offers a playfully sweet spin on a timeless drink. If you've been searching for a Christmas cocktail on the sweeter side for your holiday guests, preparing this chocolate Mandarin Old-Fashioned cocktail is sure to be a hit! This drink combines chocolate, citrus, and whiskey - striking the perfect balance of just the right sweetness in a cocktail. All you need is your LĒVO home infusion machine for the infused chocolate and half of the preparation for this Christmas cocktail is complete!

4. Gin Rickey
Another highball on this list is the Gin Rickey. This drink dates back to the early 20th century and is a refreshing beverage for hemp-infused cocktail enthusiasts. Like the gin and tonic, the gin rickey is an easy mixed drink perfect for any seasonal occasion. Requiring very little preparation, this cocktail will lighten the load on your hostess list while offering a cocktail thoroughly enjoyed at every holiday gathering.
5. Holiday-Infused Wine

This year, infuse holiday spirit into your Christmas celebrations with LĒVO's holiday-infused wine. Host the perfect Christmas party and pair holiday hors d'oeuvres with a glass of holiday-infused wine, made possible with the help of your LĒVO infused machine. This holiday drink requires few ingredients and is an easy step in your holiday party preparations.
6. Infused Eggnog
Nothing says a holiday beverage quite like eggnog! Here at LĒVO, we've given this winter staple a little infused twist! Heighten holiday spirits and try making your own Infused Eggnog for guests this Christmas season. This Christmas cocktail is a Christmas Eve go-to sure to leave your home smelling divine!
7. Honey Ginger Lemonade
Honey ginger lemonade is our holiday twist on a classic, refreshing drink! With two healthy flu-fighting properties, this honey ginger Christmas drink is sure to be loved by many! This drink can be turned into a mocktail or made even more lively by its accompaniment with some fat-washed gin. 
8. Creamy Strawberry Mint Italian Soda
If you're hosting a Christmas or holiday party this season, having drinks that can be transformed into a mocktail are great to have on deck! A refreshing drink like this Creamy Strawberry Mint Italian soda, is an excellent beverage for a Christmas gathering. Kick this baby up a notch by adding fat-washed gin, for an elevated Christmas cocktail treat. 
Making Infused Drinks With LĒVO 
It's safe to say that the options for crafting memorable holiday drinks this season are endless! We hope this Christmas Cocktail Guide has provided you with loads of inspiration for your Christmas hosting or holiday gatherings this season. Whether you're looking for an elevated Christmas cocktail or a mocktail, LĒVO makes holiday cocktail curation fun and easy! Make any of the drinks from this Christmas Cocktail guide using any of LĒVO's home infusion devices.



LĒVO's patented technology makes infusing herbs or flower into butter, oil, honey and more, fast and easy - all at the touch of a button. Dry, activate and infuse all-in-1 for a dynamic machine that requires little work and even less mess. Achieve maximum potency and an extended shelf life of your flower infusions, while drastically reducing the smell that other activation and infusion processes bring into your home. For your infusion needs this season, click to learn more about the LĒVO II, LĒVO Lux, and LĒVO C. 
The possibilities for making fantastic holiday cocktails and infusions are endless with LĒVO. Cheers to the holidays!

More Holiday Inspo

Shop Now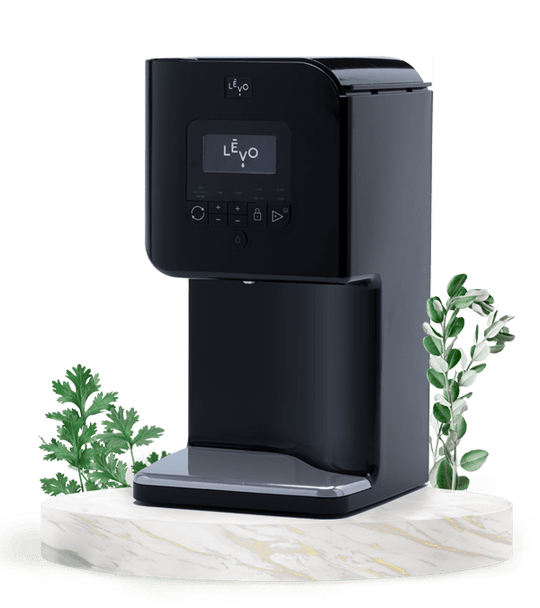 LĒVO II
The worlds first patented oil infuser that lightly dries herbs fresh from your garden, activates their maximum potency, and infuses them into just about anything. Great for daily, small batch, artisanal infusions.
SHOP LĒVO II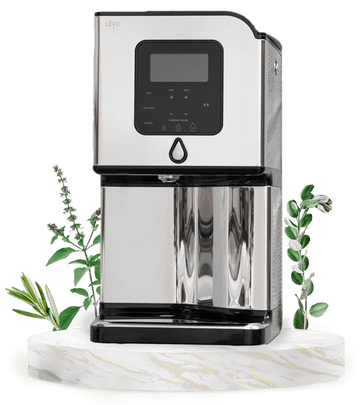 LĒVO LUX
Experience infüsionwith our most elegant, intelligent machine yet: LĒVO LUX. Artfully infuse any herb, spice, fruit, coffee bean, & more into oils, butters, and honeys to create Michelin Star-quality meals.
Shop LĒVO Lux
LĒVO C
LĒVO C is the first large batch infusing solution that is dishwasher safe, has a built-in activation cycle for maximum potency. Perfect for making large 1 liter batches for high frequency users and small businesses.
SHOP LĒVO C
LĒVO oil and butter infusers streamline the oil and butter infusion process, reduce mess, and minimize the smell of decarbing & infusing flower thanks to patented technology. With the ability to decarboxylate + infuse all-in-one machine,LĒVO is the only oil infuser of its kind.
LĒVO oil and butter infusers streamline the oil and butter infusion process, reduce mess, and minimize the smell of decarbing & infusing flower thanks to patented technology. With the ability to decarboxylate + infuse all-in-one machine,LĒVO is the only oil infuser of its kind.