How to Make a Charcuterie Board with LEVO
Charcuterie boards offer an inviting start to a parties, Galentines get-togethers, game nights and beyond. Whether looking to create a cozy date night in, or have a quick, easy and fun take on a family dinner, charcuterie boards are sure to be a hit! They are an innovative and enjoyable way to savour delicious appetizers, treats, culinary creations and more. 

What is a charcuterie board and how can you make yours stand out from the crowd, you ask? The LĒVO family of infusion products can help you create an epic charcuterie board that will get people talking.
What is a Charcuterie Board?
The word "charcuterie" is French and translates to "pork-butcher shop." However, charcuterie evolved into the French tradition of artfully preparing and assembling cured meats and meat products. Old-fashioned charcuterie typically involved prepared meats like sausage, ham, bacon, confit, and an assortment of other pork products. The modern charcuterie board can include cured meats, cheeses, olives, fruits, nuts, bread, crackers, and more. 
Charcuterie boards can be crafted on any heavy-duty, food-safe material. Rectangular platters made of wood or slate are popular among many. However, the size and shape of your board will depend on how many people you serve. 
Choosing Food for Your Charcuterie Board
Today, just about anything goes when you are creating a charcuterie board. Most boards will feature an assortment of easy-to-eat meats and cheeses. Nuts, fruits, veggies and olives are also popular. Many charcuterie boards today also include bread, crackers, and accompaniments. Accompaniments can be anything from honey to butter and even sweet spreads like jam or preserves. 
Building your own charcuterie board can seem daunting. Many people are overwhelmed by the available options and don't know where to start. Before you pick your charcuterie items, estimate how many people you need to serve. A charcuterie board is typically not the main course for the evening. It is most commonly an appetizer or snack. 
Next, consider your tastes and the tastes of your guests. There is no right or wrong way to build a charcuterie board. Blue cheese is a popular addition to most boards, but if you are not a fan of the potent flavor, opt for a cheese that isn't as bold. You are in control of building a board that suits your flavor profile. 
Need more help narrowing down what to include on your board? Consider these charcuterie board tips: 
Cheese

– A charcuterie board is an exploration of taste and texture. When choosing cheese for your board, include cheeses that hit a variety of flavor and texture profiles. Try picking at least three different cheeses, one from each of these categories:

Soft cheese

– Brie, triple cream, chevre, camembert

Semi-firm or hard cheese

– Cheddar, manchego, swiss, gouda, gruyere, parmesan

A unique cheese-

Blue cheese, Mimolette, goat cheese

Meat

– Popular meat choices for a charcuterie board include salami, ham, capicola, summer sausage, and prosciutto. Want to add a little spice and whimsical flair? Try adding pepperoni or class things up with pancetta. Although these are the most traditional cuts of cured meat found on charcuterie boards, don't be afraid to experiment. Smoked salmon can also make a wonderful addition.

Nuts

– To make things easier for you and your guests, choose nuts that have been de-shelled and are easy to eat. Almonds, pistachios, pecans, walnuts, cashews, and pine nuts are all great options. To bring out the natural oils in the nuts, toast them in a pan for a few minutes before adding them to the board. It brings out the richness and flavor of the nut.

Fruit

– Fresh fruit pairs exceptionally well with cheese. Apples and grapes are the two most used fruits on a charcuterie board. Mix things up with unique varieties of apples or add pears instead. Berries like strawberries and blueberries are always excellent choices. In the mood for something exotic? Try figs or dates.

Bread

– Cut some of the richness down with a selection of bread or crackers. A sliced baguette, mini toasts, pita chips, or an assortment of crackers all work on a charcuterie board and pair well with your meat and cheese options.
The Accompaniments 
Now that you have the basics, you can amp up the style and flavor of your charcuterie board with some unique accompaniments. The LĒVO family of infusion machines is here to help make this addition quick and easy. Honey is a common accompaniment added to charcuterie boards. Make your honey the stand-out favorite by infusing it with the flower or herb of your choice and adding it to your board in a decorative glass jar for drizzling. 
Butter for crackers and bread may seem boring, but boring butter transforms into a show stopping spread with LĒVO. Including infused butter is an easy way to up the flavor and variety of your charcuterie options. Plus, since infused butters are so easy to make, you can offer your guests multiple flavor selections. Try making one sweet and one savory. Sweet & Herbaceous Lavender Honey Butter is a favorite. The sweetness of the honey balances out the herbal notes of the lavender and pairs well with fruits. For a savory option, try the Infused Garlic Compound Butter. 
Olives are also a great addition to your board because they add a briny flavor that helps cut the richness and fat of the meats and cheeses. Better yet, use your LĒVO infusion machine to create Herbal Green Olives. Include these gems on your board and reserve a few for cocktails for your guests. 
Finally, if you want to take your charcuterie board to the next level, include an Infused Mushroom Thyme Bruschetta. The earthy mushrooms play well with the rich, sweet notes of the balsamic vinegar. Add your own unique infused oil, and you have an addition your guests won't be able to stop talking about. 
Making these charcuterie accompaniments is easy with a LĒVO C, LĒVO II, or LĒVO Lux infusion machine. Each machine is masterfully crafted with non-toxic materials and its components are dishwasher-safe. The LĒVO C is the best option for infusing large batches of butter or oil. The LĒVO II is a versatile machine perfect for anyone who wants to create infusions at home, whether you're a novice or a culinary expert. The LĒVO Lux is a high-end model with enhanced features and a stylish design. 
Any one of the LĒVO family of infusion machines can transform your charcuterie board from bland to brilliant! 
Shop Now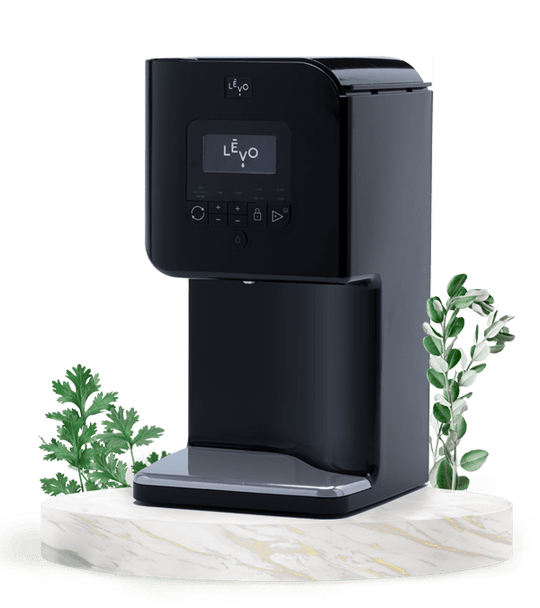 LĒVO II
The worlds first patented oil infuser that lightly dries herbs fresh from your garden, activates their maximum potency, and infuses them into just about anything. Great for daily, small batch, artisanal infusions.
SHOP LĒVO II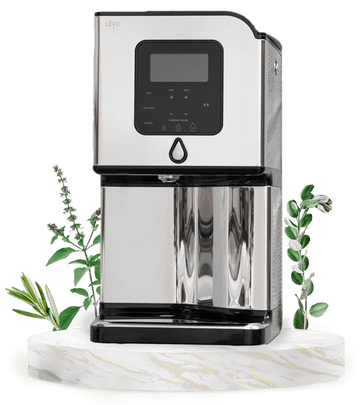 LĒVO LUX
Experience infüsionwith our most elegant, intelligent machine yet: LĒVO LUX. Artfully infuse any herb, spice, fruit, coffee bean, & more into oils, butters, and honeys to create Michelin Star-quality meals.
Shop LĒVO Lux
LĒVO C
LĒVO C is the first large batch infusing solution that is dishwasher safe, has a built-in activation cycle for maximum potency. Perfect for making large 1 liter batches for high frequency users and small businesses.
SHOP LĒVO C
LĒVO oil and butter infusers streamline the oil and butter infusion process, reduce mess, and minimize the smell of decarbing & infusing flower thanks to patented technology. With the ability to decarboxylate + infuse all-in-one machine,LĒVO is the only oil infuser of its kind.
LĒVO oil and butter infusers streamline the oil and butter infusion process, reduce mess, and minimize the smell of decarbing & infusing flower thanks to patented technology. With the ability to decarboxylate + infuse all-in-one machine,LĒVO is the only oil infuser of its kind.