12 Infused Breakfast Recipes To Start Your Day Off Right
When it comes to eating, breakfast is the most important meal of the day. Here at LĒVO, we love to start our day with a delicious infused meal, beverage or drink, so we've compiled some of our favorite infused breakfast recipes to share with you!
This roundup of recipes all feature infusions made with LĒVO II and begin with a base like coconut oil, MCT oil, ghee or butter; healthy fats that'll help kickstart your day. Not to mention, each and every one of these recipes is absolutely delicious! 
Here are some of our favorite infused breakfast recipes to help you get your day started off right!
1. Cinnamon-Infused Maple Syrup
Spice up your syrup with fun flavors through infusion! Cinnamon-infused maple syrup is a condiment that's sure to become your next guilty pleasure. Add some cinnamon sticks to your Power Pod and infuse! It's as simple as that!
2. Apple Streusel Muffins
Did you know that apples provide our bodies with long-lasting energy, and plenty of fiber, vitamins, minerals, and antioxidants to regulate our system? Exactly what we need for breakfast and as our day starter! As they say, an apple a day keeps the doctor away! Start the day with our #LEVOmade recipe for apple streusel muffins.
3. Blueberry Lavender Matcha  
A daily dose of antioxidants can go a long way. This Blueberry Lavender Matcha Recipe is infused with blueberries and lavender, delivering a blissful aroma and flavor profile. Similar to matcha, blueberries are high in antioxidants in addition to vitamin C and potassium. Lavender offers additional benefits, with anti-inflammatory properties, as well as being helpful with treating anxiety, depression. If matcha isn't your preference, learn how to make this lavender-infused simple syrup for a sweet addition to all of your morning beverages!
4. Cinnamon Sugar Toast
If you ever grew up enjoying cinnamon sugar toast in the morning, this one might be the throw back you need! However, we've added a little elevated twist to this morning delight! We recommend adding melted infused butter to the LĒVO Infusion Sprayer to help coat your slice of bread. Sprinkle with cinnamon sugar mixture and toast in the oven, for a quick, easy and scrumptious morning treat!
5. Vegan French Toast
French toast is usually a crowd-pleaser on its own: sizzling butter, mouthwatering maple syrup, crispy toasted crusts. But what if you tweaked a few ingredients to make it… dare we say… healthy? This vegan french toast recipe is gluten-free and contains homemade cinnamon maple butter that'll leave you speechless. Hello, healthy energy! 
6. Iced Vanilla Oat Milk Latte
If you love iced lattes, you'll love this infused trick! We infused a simple syrup with vanilla beans to make ice cubes that won't dilute your morning beverage. Just add vanilla-infused simple syrup and cream or milk to your Herb Block Tray and freeze for the perfect accoutrement to your cold coffee. Try making this Iced Vanilla Oat Milk Latte and kick your morning off on a sweet note!
7. Infused Peanut Butter Breakfast Yogurt
We have an amazing infused peanut butter recipe on the blog, but if you're looking for a quick and easy way to infuse peanut butter, try this hack. Just take peanut butter protein powder and add your infused oil! We like to mix ours with yogurt in the mornings and top with granola or nuts. An easy, delicious and protein punch to help you get your morning off on the right foot!
8. Infused Fig Smoothie
This Fig Smoothie is a wonderful day starter! Because figs are packed with enough natural sugars, there's no need to add any sweeteners (fake, natural, or otherwise) making them the perfect low-sugar treat. Additionally, figs are jam-packed with magnesium, potassium, calcium, iron, copper and plenty of antioxidants, making it a great breakfast recipe to start your day off right.
9. Blueberry Cheerios Energy Bites
For breakfast on-the-go, these easy-to-make Blueberry Cheerios Energy Bites are perfect. You can whip these up ahead of time for an easy breakfast option, or to snack on whenever you need something to fuel your energy. 
10. The Ultimate Infused Breakfast Burrito
If you enjoy a heartier breakfast option, we've got just the thing! This Infused Breakfast Burrito is quite the kickstarter! This breakfast recipe is easily customizable in order to pack your taste buds with the flavor profile you desire!
11. Overnight Oats with Infused Milk
If mornings are a busy time for you, getting the nutritious breakfast you need may be a challenge. For this reason, we love overnight oats, especially when made with infused milk. Lavender infused milk is definitely a favorite with this recipe. Learn how to make Overnight Oats with Infused Milk easily at home and surprise your taste buds tomorrow morning.
12. Easy English Scones with Infused Butter
The perfect pairing to your morning coffee, latte or tea... these easy-to-make English Scones with Infused Butter. These delicious morning pastries are a great breakfast meal prep option that will satisfy that afternoon snack or sweet tooth too. 
At LĒVO, we love to explore new infused breakfast options. Why infused you ask? With infusion, you can incorporate fresh fruits, nuts and herbs, loaded with nutritional benefits into your food at the breeze of a button. LĒVO makes it just that simple. With only a few ingredients, you can create something unique, healthy and flavor-filled that is sure to impress everyone at your breakfast table.

If you make any of these infused breakfast recipes, be sure to tag @levo_oil and #LEVOmade on social so that we can see your infused creations!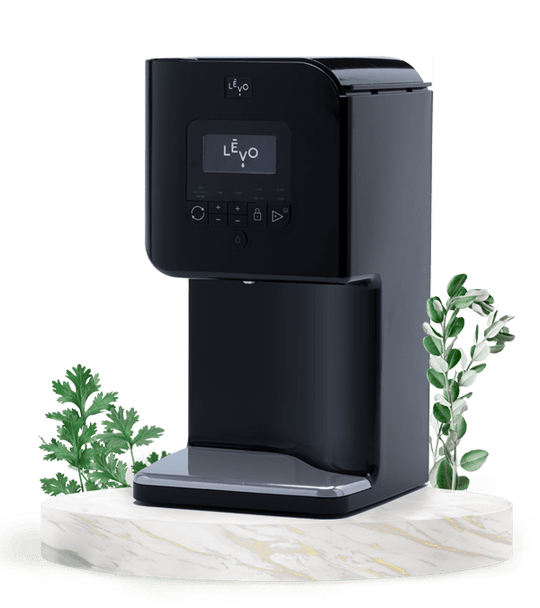 LĒVO II
The worlds first patented oil infuser that lightly dries herbs fresh from your garden, activates their maximum potency, and infuses them into just about anything. Great for daily, small batch, artisanal infusions.
SHOP LĒVO II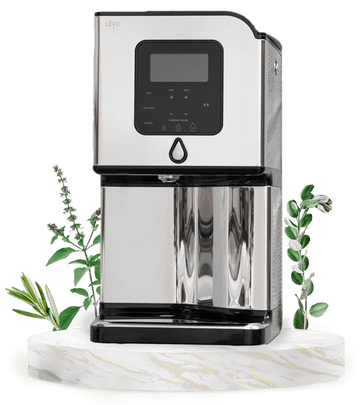 LĒVO LUX
Experience infüsionwith our most elegant, intelligent machine yet: LĒVO LUX. Artfully infuse any herb, spice, fruit, coffee bean, & more into oils, butters, and honeys to create Michelin Star-quality meals.
Shop LĒVO Lux
LĒVO C
LĒVO C is the first large batch infusing solution that is dishwasher safe, has a built-in activation cycle for maximum potency. Perfect for making large 1 liter batches for high frequency users and small businesses.
SHOP LĒVO C
LĒVO oil and butter infusers streamline the oil and butter infusion process, reduce mess, and minimize the smell of decarbing & infusing flower thanks to patented technology. With the ability to decarboxylate + infuse all-in-one machine,LĒVO is the only oil infuser of its kind.
LĒVO oil and butter infusers streamline the oil and butter infusion process, reduce mess, and minimize the smell of decarbing & infusing flower thanks to patented technology. With the ability to decarboxylate + infuse all-in-one machine,LĒVO is the only oil infuser of its kind.