How to Make Goo Ball Edibles
What are Goo Balls? Goo Balls are a sticky and sweet treat, that make for the perfect edible. They truly live up to their name! Perfect for the holidays, entertaining, or when you want to satisfy your sweet tooth, Goo Balls are easy to make and can even be customized to your taste preferences.
What makes these confections even more special? LĒVO elevates the game of making these Goo Balls and any other edible you make and love. Infusing your own butter for this recipe is an important step, and with LĒVO it's made easy with the simple touch of a button! Enjoy the elevated benefits of this quick and easy treat by following the recipe for these Goo Ball edibles below!
Infusing Butter for Goo Balls
Infusing butter at home can be a time-consuming and labor-intensive process. It is far too easy to burn your butter and ruin the rest of your ingredients. Thankfully the LĒVO family of infusion machines makes infusing butter and other culinary ingredients easy. LĒVO created a line of professional-level home infusion machines that tackle anything you throw at them, from infused honey and milk to butter and oils. 
The LĒVO C is suited to people looking for a quick and easy way to infuse large batches of ingredients. It boasts a one-liter glass basin and jumbo pod that can hold up to one ounce of dried herb. If you have a giant family to feed, love infusing in large batches for freezing, or run a small business, the LĒVO C is the one for you.
The LĒVO II is an all-purpose infusion machine. It's small and stylish, meaning you won't take it off your counter and bury it in the cupboard, forgetting to use it. The LĒVO II model includes dry and active cycles, so you get the most out of your herb and flower, extending the shelf life of your creations. The best part of owning a LĒVO II is that clean-up is a breeze because all the parts are non-toxic and 100 percent dishwasher safe. 
Are you looking for a high-class, Michelin star-inspired machine for your kitchen? LĒVO has you covered with the LĒVO Lux. The LĒVO Lux is an elegant machine that stands out with its shine and metallic finish. It features an enhanced Dry+ cycle to extend the shelf life of your infusions and drastically cut down on the time it takes to dry fresh garden herbs. With three unique dispense modes, you will always be able to get every drop of your precious creations out of the LĒVO Lux. 
You can use any LĒVO machine to infuse butter with the flavor and properties of hemp, herb, and flower. Fill the power pod with the herb or flower of your choice. Try not to grind it too fine, or it can seep into your butter, potentially altering the texture of your final product. If you want to increase the potency of your butter, consider using two power pods. The LĒVO II and LĒVO Lux both allow you to use up to two power pods. You can also increase the potency of your butter by running your flower through LĒVO's unique activate cycle. 
After you've run your herb or flower through an activation, or decarb, cycle, you can program your machine to the appropriate time and temperature settings or use the pre-programmed infusion cycle. Butter infusions typically need to be set at 160 to 175 degrees. For precise time and temperature specifications, use the LĒVO Infusion Calculator.  
Goo Ball Edible Recipe Variations
The wonderful thing about Goo Balls is that they require no baking and are incredibly versatile. Do you have a peanut allergy? Try subbing out the peanut butter for a seed or nut butter instead. Almond butter, cashew butter, and sunflower seed butter are great alternatives. You don't have to use plain honey in your creation. Try infused honey or agave made with your LĒVO machine. 
Cinnamon and cocoa powder add richness and a little warm spice to these Goo Balls but feel free to experiment with other flavors. Try making this recipe with chai spices like cardamom and ginger. Want to kick things up a bit? Instead of cinnamon, use cocoa powder and a pinch of cayenne pepper. 
You can even sub out the oats! Try adding toasted coconut flakes, puffed rice cereal, chopped nuts, or raisins to your Goo Balls instead. The only limit is your imagination! You'll just want to make sure that your final creation has the right texture — an important element when it comes to making a delicious edible! If the mixture feels too wet, add more dry ingredients like oats, cereal, or nuts. If the mixture is dry and crumbles easily, add more peanut butter or honey. 
Finally, store your Goo Balls in an airtight container to keep them fresh, if you can keep them in the house for more than one day, that is. 
More Recipes to Try!
Shop Now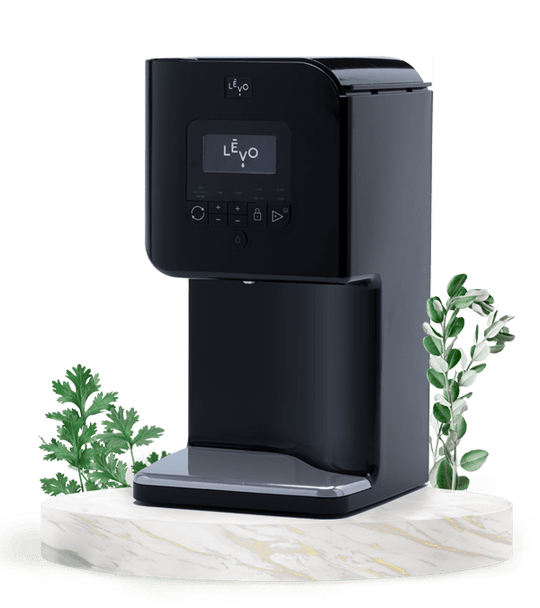 LĒVO II
The worlds first patented oil infuser that lightly dries herbs fresh from your garden, activates their maximum potency, and infuses them into just about anything. Great for daily, small batch, artisanal infusions.
SHOP LĒVO II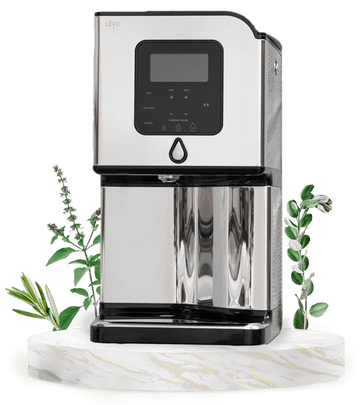 LĒVO LUX
Experience infüsionwith our most elegant, intelligent machine yet: LĒVO LUX. Artfully infuse any herb, spice, fruit, coffee bean, & more into oils, butters, and honeys to create Michelin Star-quality meals.
Shop LĒVO Lux
LĒVO C
LĒVO C is the first large batch infusing solution that is dishwasher safe, has a built-in activation cycle for maximum potency. Perfect for making large 1 liter batches for high frequency users and small businesses.
SHOP LĒVO C
LĒVO oil and butter infusers streamline the oil and butter infusion process, reduce mess, and minimize the smell of decarbing & infusing flower thanks to patented technology. With the ability to decarboxylate + infuse all-in-one machine,LĒVO is the only oil infuser of its kind.
LĒVO oil and butter infusers streamline the oil and butter infusion process, reduce mess, and minimize the smell of decarbing & infusing flower thanks to patented technology. With the ability to decarboxylate + infuse all-in-one machine,LĒVO is the only oil infuser of its kind.