Infusiast Spotlight: Cooksey Farms
Get ready for a culinary adventure like no other as we introduce our featured partner, the remarkable Alison from Cooksey Farms.
A true connoisseur of garden-to-table cuisine, Alison's passion for fresh ingredients and creative infusions knows no bounds. Join us for an exclusive LIVE session on September 22nd at 11am MST where Alison will take you on a journey through her garden-inspired culinary creations and show you the secrets behind her Mint Infused Chocolate Recipe, tailor-made for the season's flavors. Join the LIVE here! Plus, use her exclusive discount code COOKSEYFARMS to save 10% sitewide!
But that's not all – Alison will also provide invaluable insights on how to maximize your LĒVO machine's potential. It's an opportunity to engage in real-time with both Alison and the LĒVO team, so don't hesitate to ask your burning questions. Plus, stay tuned for special promotions and exclusive discounts, available only to our live attendees. Mark your calendars, invite your friends, and prepare for an infusion session that promises to elevate your culinary prowess.

In preparation for this upcoming collaboration, we had the pleasure to ask her some burning questions about her journey as a gardener, her passion for infusions, and the secrets behind her delectable Mint Infused Chocolate Recipe. Join us as we delve into Alison's world of flavors, innovation, and garden-to-table inspiration.

How did you get started with infusions?
I got started with infusions because I wanted to find new ways to use things from my garden.

What was your first experience with a LĒVO machine like?
I won't lie, I was a little nervous at first, but after reading the instructions and looking at videos of other people using LĒVO machines, I felt confident, and after my first infusion, I was amazed at how easy it was and I couldn't wait to try other infusions.

How has LĒVO changed your approach to cooking or wellness?
It's made me a little more creative in the kitchen! I've been able to infuse ingredients into cooking oils, honey and butter which can help elevate simple dishes. I've also been able to create my own wellness products such as CBD infused coconut oil that I used to buy for aches and pains, but it can be expensive to purchase. Being able to make it myself at home, with my own homegrown CBD has been a game changer.


About Alison's Seasonal Chocolate Recipe
What inspired you to create this particular recipe?
I don't know too many people who dislike chocolate; it usually goes over well. I also really love the combination of mint and chocolate and since I have a surplus of mint, this will be a perfect use of it!
How does this recipe tie into the current season?
While in some areas mint can grow year round, sometimes it's best to do a major harvest to refresh the plant a little, especially around this time as the summer garden is coming to an end. With the holidays coming up, if you've dried the mint already, you can save it for when you want to make the chocolates closer to gifting time.
What are the key infused ingredients, and why did you choose them?
The key infused ingredient is coconut oil with the mint. Mint with chocolate is generally a well received combination and the coconut oil blends well with the chocolate and will solidify with it nicely and mint is popular around the holidays!

Home Infusion Tips and Tricks
Do you have any tips for first-timers using LĒVO?
Familiarize yourself with the handbook and use the time and temperature calculator on the LĒVO website to help you determine what temperature to use and length of time to dry, activate or infuse!
Any hacks or shortcuts that you've discovered while using LĒVO?
If I know I want to infuse something such as an herb, but I'm not ready to do the actual infusion, I will use my LĒVO II to dry it while I have the herb in my garden so that when I am ready to infuse, I can just go right to the infusion cycle, so it's essentially prepping for future infusions, and if I have more than one ingredient dried and ready, it gives me options to mix dried ingredients to infuse.

About the Event
What can viewers expect to learn from the live event?
I'll talk about mint plants, mention some different varieties of mint and give some tips for growing your own at home, and then show how to dry and infuse it into the coconut oil with my LĒVO II. Even if you don't want to make chocolate or infuse it into coconut oil, or if you want to use something other than mint, it will give viewers an idea of what's possible with LĒVO!

Do you have any upcoming projects or events that you'd like to promote?
I don't have anything in particular planned at the moment, but I'm always experimenting in the garden and in the kitchen!
Final Thoughts
What do you love most about being a part of the LĒVO community?
I love that ideas just keep flowing through the community, and I can always find the answers to any of my questions.

Any advice for those new to the world of infusions?
To not be afraid to try it. It's pretty hard to make any major mistakes, and even if you do make a mistake, it can usually be troubleshot pretty easily.

Join Alison in her garden by following her: @cookseyfarms on Instagram, TikTok and YouTube!
Get the Full Recipe Below!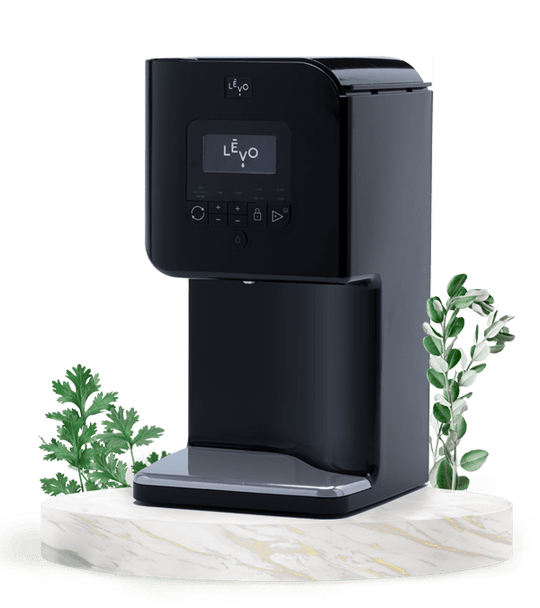 LĒVO II
The worlds first patented oil infuser that lightly dries herbs fresh from your garden, activates their maximum potency, and infuses them into just about anything. Great for daily, small batch, artisanal infusions.
SHOP LĒVO II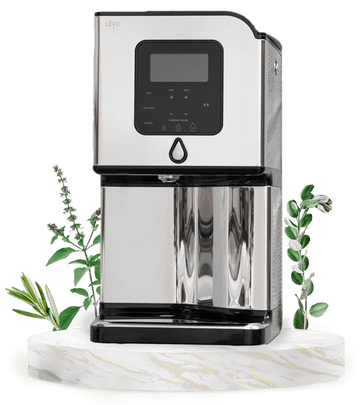 LĒVO LUX
Experience infüsionwith our most elegant, intelligent machine yet: LĒVO LUX. Artfully infuse any herb, spice, fruit, coffee bean, & more into oils, butters, and honeys to create Michelin Star-quality meals.
Shop LĒVO Lux
LĒVO C
LĒVO C is the first large batch infusing solution that is dishwasher safe, has a built-in activation cycle for maximum potency. Perfect for making large 1 liter batches for high frequency users and small businesses.
SHOP LĒVO C
LĒVO oil and butter infusers streamline the oil and butter infusion process, reduce mess, and minimize the smell of decarbing & infusing flower thanks to patented technology. With the ability to decarboxylate + infuse all-in-one machine,LĒVO is the only oil infuser of its kind.
LĒVO oil and butter infusers streamline the oil and butter infusion process, reduce mess, and minimize the smell of decarbing & infusing flower thanks to patented technology. With the ability to decarboxylate + infuse all-in-one machine,LĒVO is the only oil infuser of its kind.