Introducing LĒVO
The world's first and best automated infuser
Patented Infusion
Process
LĒVO uses patented technology to infuse all of the good stuff and none of the bad stuff (like grassy tasting chlorophyl).
Top Shelf Quality
LĒVO's process promises zero aeration, delivering top-shelf quality infusions and extended shelf life with your own ingredients.
Dry, Activate & Infuse
-- All in 1 Machine
The only machine that allows you to dry, activate (or decarb) and infuse at the touch of a button.
LĒVO II Incredible Feature
This infusion machines offers the BEST features in the industry.
Set it and Forget it

Add your herbs or spices, pour in your carrier, set the time and temperature and let LĒVO work its magic!

Customizable Time and Temperature

LĒVO offers the highest level of precision control, down to the degree and minute.
LĒVO Makes Infusion Easy & Effortless
Quiet & Discreet

LĒVO's patented bladeless infusion process consists of intermittent soaking and gentle, quiet stirring.

Dispense Mode

Dispense your infused oil or butter at the press of a button. No bulky filter bags, no gloves or expensive funnels needed.
Power Pod Technology
LĒVO II is the cleanest infusion machine out there because of herb pods.
Infuse Effortlessly
Infuse fresh herbs into oils and butters by filling up the pod and placing it in the LĒVO basin.
Self Straining Stainless Steel Pod
LĒVO's Power Pod holds up to 7g of dry ingredients and does all the straining for you. Goodbye messy cheesecloths!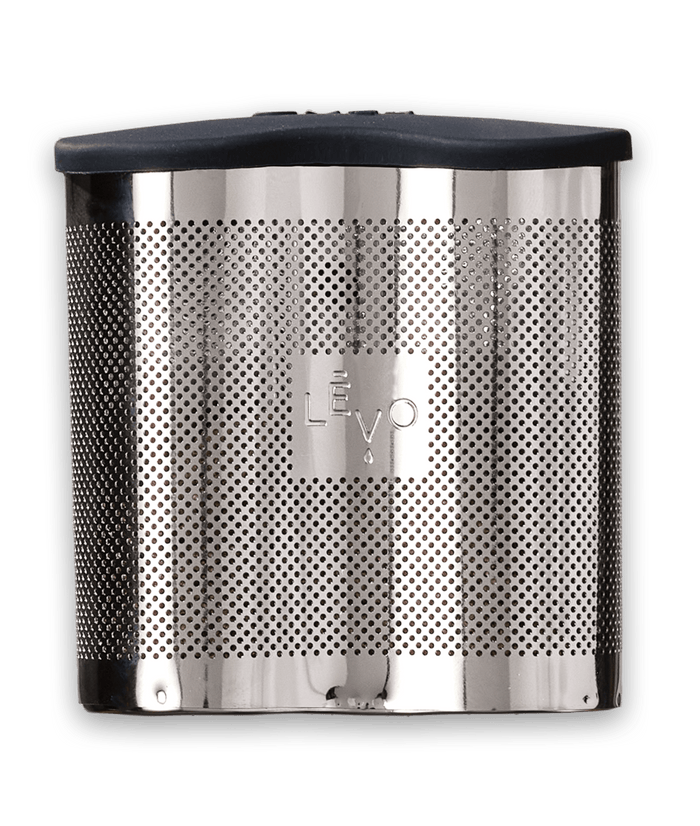 Double Pods, Double Potency
Try using two Pods for incresed potency or flavor of your infusions!
Reserve Your Leftovers
Pod technology makes it easy to save your leftover infused herb for other recipes, body scrubs, face masks and more.
Dishwasher Safe
Save your leftovers and add your Power Pod to the dishwaser for equally easy cleanup.
250,00+ People Love LĒVO
"Best appliance I've purchased... maybe ever. I'ver been recommending it to all of my friends"
It can't be this easy... can it?
You won't believe how easy LĒVO makes it for you to infuse your herbs into oils, butters, honeys and more.
Beautiful Design

There is no infusion machine that looks as beautiful on your countertop as LĒVO II

Infinetly Immaginative

Make anything: delicious delights, gourmet gifts, stress-relieving salves, sleep-inducing tonics, and more.

3 Cycles, 1 Machine

Dry, decarb and infuse at the touch of a button. Completely customizable, hands-free and mess free