Gummy Machine: The Best Infused Gummies Maker
The LEVO II is the most recent incarnation of the cutting-edge LEVO oil infusion device. The LEVO device streamlines the process of herbal infusion, which is typically costly and laborious and simplifies it for users who prefer to make their own products. In addition to using the machine to make infusions for oils, butter, honey, and other everyday products, you can also use the LEVO II to make medicinal flower infusions for gummies! 
Pre-made and store-bought gummies and other hemp flower edibles often contain questionable ingredients and can be pricey. Some medicinal hemp users like to have more control over the types of ingredients that go into their gummies, and crafting their own infusions is the perfect way to do that. 
Most people making their own infusions spend hours drying, activating, and infusing their herbs by hand using their oven or stove. This process can be time-consuming, and the results may not always be consistent. 
The LEVO II streamlines every stage of the infusion process so that you don't have to deal with the stress and mess of crafting your infusions manually. It has three automated cycles, allowing users to dry, activate, and ultimately infuse their favorite hemp flower and other herbs. At last, medicinal hemp users and gummy aficionados can avoid paying for expensive pre-made products and create their own gummies at home, but without the hassle that typically accompanies doing everything by hand. And the best part is, you'll end up saving yourself a ton of money in the long run!
The LEVO II is available in a series of eye-popping colors of green, red, blue, beige, and black that will add a lovely bit of color to your kitchen area. It's small enough to fit on your counter without taking up too much space, though if your living space is particularly compact, LEVO II also fits snugly in a pantry or cabinet. 
In addition to its gorgeous, modern design, the second-generation LEVO is built from high-quality, non-toxic materials. Still, the most impressive element of the new LEVO is its advanced level of automation. The LEVO has a digital display screen where you can alter time and temperature settings based on your recipe, and you can even save your infusion preferences if you tend to use the same formula frequently. 
LEVO devices don't require any complex assembly, and cleaning your machine is incredibly straightforward. All of the removable components in LEVO II are dishwasher-friendly or can be gently cleaned with soap and warm water. 
And, as an added bonus, if you aren't totally satisfied with your LEVO product, we offer a 30-day money-back guarantee. As long as you send your product back within that timeframe, we will fully refund your purchase. Based on other customers' experiences, though, we have a feeling you won't want to part with your LEVO once you've seen it in action. All purchasers are also entitled to a one-year limited manufacturer's warranty.  
Making gummies manually can be a stressful process. If you want to save time and money, consider purchasing the new LEVO II. The days of drying, activating, and infusing your own medicinal flower oil are over. For just $299.99, LEVO can simplify the infusion process by doing everything for you! 
What Comes With My LEVO II Machine? 
When you purchase a LEVO II machine, you will reap the benefits of our latest updates to the device. These include advanced automation, improved customization settings, and a range of exciting new colors, such as: 
Garden green

Honey cream

Licorice black

Paprika red

Pacific blue
When you purchase a LEVO II you will also receive: 
How to Use the LEVO II to Make the Best Gummies
After your favorite hemp flower has been dried and activated, you will add your oil or butter to the reservoir and immerse the power pod with the dried flower into the oil or butter. You can then start the infusion from your device's digital touch screen. Once the infusion is complete, you can simply remove the power pod from the reservoir and use your infusion to make some delectable gummies! 

About LEVO
LEVO was initially developed and founded by our CEO, Chrissy Bellman. Bellman first conceived of LEVO a decade ago. She couldn't comprehend why the process of drying, activating, and infusing herbs was so laborious and knew there had to be a better way. 
The idea behind LEVO was to streamline and automate the infusion process through proprietary technology. Bellman first introduced LEVO to the marketplace in 2016, and since then, the product has exploded in popularity. Recently, LEVO developed a second-generation product that made technological and aesthetic improvements on the first. 
If your goal is to save yourself time, stress, and money when infusing medicinal hemp for gummies, then the LEVO II is the device for you. You don't have to purchase expensive pre-made products with questionable ingredients to save yourself the hassle of the infusion process. You can let LEVO do the work for you. Don't miss your chance to purchase this one-of-a-kind product before it sells out! 
Shop Now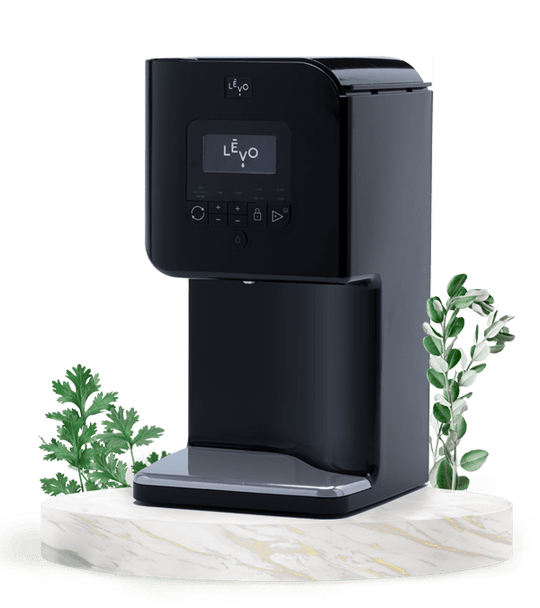 LĒVO II
The worlds first patented oil infuser that lightly dries herbs fresh from your garden, activates their maximum potency, and infuses them into just about anything. Great for daily, small batch, artisanal infusions.
SHOP LĒVO II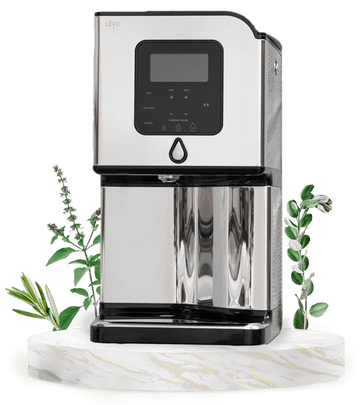 LĒVO LUX
Experience infüsionwith our most elegant, intelligent machine yet: LĒVO LUX. Artfully infuse any herb, spice, fruit, coffee bean, & more into oils, butters, and honeys to create Michelin Star-quality meals.
Shop LĒVO Lux
LĒVO C
LĒVO C is the first large batch infusing solution that is dishwasher safe, has a built-in activation cycle for maximum potency. Perfect for making large 1 liter batches for high frequency users and small businesses.
SHOP LĒVO C
LĒVO oil and butter infusers streamline the oil and butter infusion process, reduce mess, and minimize the smell of decarbing & infusing flower thanks to patented technology. With the ability to decarboxylate + infuse all-in-one machine,LĒVO is the only oil infuser of its kind.
LĒVO oil and butter infusers streamline the oil and butter infusion process, reduce mess, and minimize the smell of decarbing & infusing flower thanks to patented technology. With the ability to decarboxylate + infuse all-in-one machine,LĒVO is the only oil infuser of its kind.