Everything You Need to Know about Monk Fruit Sugar
Have you ever tried monk fruit sugar? Many people have never heard of the monk fruit plant and do not know it produces a natural sweetener. Monk fruit is a small melon-like fruit (also called the Luo Han Guo plant). It is native to the Southeast Asian regions and has been used for centuries in China and Thailand. 
Historically, it has been used to make herbal medicines. Now monk fruit sugar is gaining global popularity as more people seek plant-derived alternatives to processed white sugar and artificial sweeteners.   
A small portion of monk fruit sugar is much stronger than a tablespoon of white table sugar, so it is best to add a little sugar extract at a time to drinks and recipes. Monk fruit is 150 to 250 times sweeter than sugar. Mogrosides in the fruit flesh are responsible for this potent sweetness. 
The mogrosides only make up about 1% of the fruit's flesh, but they have a powerful effect. Monk fruit possesses a different molecule structure from refined sugar, which makes it an easily metabolized sweetener. It is lower in carbohydrates than traditional sweeteners and rich in antioxidants. 
Is Monk Fruit Safe? 
Some people may wonder about the safety of monk fruit. Although there is little research on this extract, most scientists believe it is a safe sweetener. Several research studies found that monk fruit is safe and has powerful therapeutic properties. 
According to one research study, monk fruit extract effectively controls blood sugar levels and prevents diabetic complications. There are no long-term studies evaluating the safety of monk fruit, but most existing studies have not discovered any harmful effects from ingesting monk fruit. 
The Food and Drug Administration (FDA) has classified monk fruit sugar as Generally Recognized as Safe (GRAS), so this may be reassuring to many fans of this sweetener.  
Making Homemade Monk Fruit Extract
Monk fruit extract is easy to make and use in recipes. Just remember to start with small portions (even just a pinch of monk fruit sugar) because the concentrated sweetness is so strong! 
To make monk fruit extract, follow these directions: 
Clean the outside of the monk fruit. 

Crack open the fruit's shell and remove the flesh from the shell. 

Break the large fruit piece into smaller parts. 

Place the fruit and 500ml (just over 2 cups) of water in a saucepan and let it simmer on medium heat for about 30 minutes. 

Strain the extract to remove the fibers. 

Store the extract in 3-4 freezable containers

like these herb block trays

. Leave one container in the refrigerator and store the other containers in the freezer for future use.  

The refrigerated container of monk fruit extract should remain good for consumption for up to three weeks. 
How Can I Use Monk Fruit Sugar?
Monk fruit sugar can be added to many beverages and yogurt, frostings, and sauces. If you like to sweeten coffee and tea with white sugar, substituting monk fruit can decrease your daily sucrose intake. Monk fruit can transform the taste of your daily cup of coffee or tea into something a bit more exotic! 
You can also add a dash of monk fruit sugar to your salad dressings. A pinch of monk fruit sugar will pair well with bitter greens. Some people usually add a pinch of sugar to sauces like Marinara. Monk fruit can easily be added to your other favorite sauces as well. 
You can liven up your plain granola with your new sweetener, almonds, and cinnamon with monk fruit extract. Monk fruit sugar will make your staple diet choices more enticing. 
Monk fruit works well in baking recipes too. Many people following a Keto or special diet can add monk fruit to cakes, bread, and cookies. People claim that baked products made with monk fruit taste the same as the ones made with white sugar. 
Some companies now process monk fruit sugar into liquid, granule, and powder forms in order to meet the demand for this natural sweetener. These different forms are used for different reasons. 
For example, the powder forms are better for adding to drinks, but the liquid form is versatile and can be used for many purposes. 
You can even infuse your monk fruit extract with medicinal herb too. By perfecting your home infusion skills with the LĒVO II, you can start adding infused monk fruit extract to any recipe or drink that calls for a sweetener. 
Isn't it time to expand your repertoire of culinary arts into the world of home infusions? 
LĒVO has a library of recipes, educational content, calculators, photos, and MORE available on our website, or visit us on YouTube to see videos of recipes and our products in action! Not sure where to start? Take the LĒVO Quiz to see which machine is right for you! #LĒVOmade
Shop Now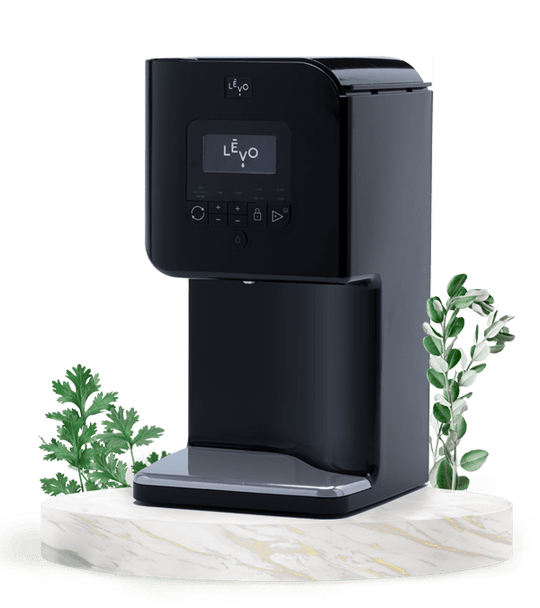 LĒVO II
The worlds first patented oil infuser that lightly dries herbs fresh from your garden, activates their maximum potency, and infuses them into just about anything. Great for daily, small batch, artisanal infusions.
SHOP LĒVO II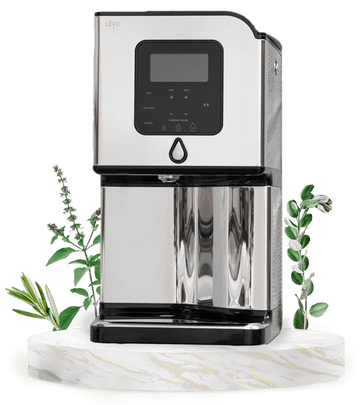 LĒVO LUX
Experience infüsionwith our most elegant, intelligent machine yet: LĒVO LUX. Artfully infuse any herb, spice, fruit, coffee bean, & more into oils, butters, and honeys to create Michelin Star-quality meals.
Shop LĒVO Lux
LĒVO C
LĒVO C is the first large batch infusing solution that is dishwasher safe, has a built-in activation cycle for maximum potency. Perfect for making large 1 liter batches for high frequency users and small businesses.
SHOP LĒVO C
LĒVO oil and butter infusers streamline the oil and butter infusion process, reduce mess, and minimize the smell of decarbing & infusing flower thanks to patented technology. With the ability to decarboxylate + infuse all-in-one machine,LĒVO is the only oil infuser of its kind.
LĒVO oil and butter infusers streamline the oil and butter infusion process, reduce mess, and minimize the smell of decarbing & infusing flower thanks to patented technology. With the ability to decarboxylate + infuse all-in-one machine,LĒVO is the only oil infuser of its kind.