How to Make Infused Edibles at Home
As more people learn about hemp's potential health benefits, they also want to learn how to integrate botanically-rich food into their dietary routines. 
Making infused edibles at home is much more convenient and cost-effective than regularly buying commercially-made infused edibles. Infusing butter, milk, and oil with botanicals can be easy if you have the right machine, like the LĒVO II, or the time to learn about and try some other, older infusion techniques. 
Let's take a closer look at the basic techniques and benefits of making homemade edibles and how home infusing can be easily integrated into your busy lifestyle. 
Why Make Homemade Herb-Infused Edibles? 
When you make your own infused brownies, cookies, or gummies, you can have total creative control of your process and the quality of ingredients. You'll also be far more certain of the concentrations in each serving. 
You can make edibles more, or less, potent based on your desired effects. The fatty oil used in edibles serves an important role in the botanical extraction and infusion process. It also helps the body absorb and metabolize your chosen plant's compounds. 
Making edibles at home also allows you to substitute ingredients in order to stick to a specific diet, desired potency, or to (very importantly) prevent an allergic reaction.  Using coconut oil may be a far better option for most than soy-based oil. 
For example, you can opt for gluten-free flour and low sodium cheese items. You can also substitute different kinds of milk for dairy-free alternatives. These options are critical for those living with food allergies or dietary restrictions. 
The regular consumption of flower botanicals helps regulate endocannabinoid functions and maximize hemp's therapeutic effectiveness. Edibles are one of the most effective ways to consume consistent amounts of beneficial compounds. 
As you become more familiar with creating amazing edibles, you may adjust concentrations for specific purposes like reducing muscle aches, inflammation, and treating insomnia. 
Recent research studies have shown that infused oil can manage certain symptoms associated with neurological and auto-immune disorders as well. Science is just scratching the surface of what this amazing plant can do.
Decarboxylation  
Decarboxylation or 'decarbing' of raw flower 'activates' the botanical medicinal, or recreational properties when you're ready to use it for a homemade-edible kitchen project.
There are different options for decarbing your flower at home. However, technology has come a long way and if you're even a hobby infuser, a LĒVO II machine is exactly what the doctor ordered.
One of the most common, old-school methods is by heating your flower in an oven between 230-250 degrees for 25-30 minutes in an oven.

Simply scatter your coarsely ground flower as evenly as possible on a lined baking sheet and bake at the recommended temperature. 

Gently shake/agitate the pan with the flower around on the baking sheet about halfway through the allotted time. Make sure you don't burn it! Remember, not all ovens have exact temperature readings and you may even need to adjust for your altitude. 
When the flower is heated thoroughly, it is ready to combine with your other ingredients like oil, butter, or milk.
Note: This process can make your whole house smell. So if that's something you're concerned about, that would be another great reason to look at the LĒVO II.
Some people prefer to use a slow cooker because it reduces the overpowering plant odors. In addition, a slow cooker warms the herb more gently and evenly and therefore reduces botanical's damage. Yet, it's still not nearly as good as working with a LĒVO II. 
The slow-cooker method requires placing a sealed mason jar full of raw flower in the pot and allowing it to simmer for several hours on low to medium heat.  
You can also use specialized equipment made specifically to streamline the decarbing process at home- that's part of the beauty of the LĒVO II on your kitchen countertop.
After the decarbing step, you are ready to make an infused oil. 
First, you'll need to gently grind your decarbed flower. You'll eventually strain the bits of flower material out of the oil, so don't grind it too fine. Then, you'll heat the oil and ground flower together on low heat for 2-3 hours. 
Make sure you don't burn your combination. Once the oil and flower are heated together, strain the mixture through a cheesecloth and pour the infused oil into tinted glass containers. You can now use your freshly infused, homemade oil for cooking and baking. 
These are the basics of the decarbing process and should help explain why choosing certain approaches and equipment promote greater accuracy and quality of your finished project. 
How you prepare, measure, store, and use your infused oil will affect the quality and potency of all of your delicious and healthful edibles. 
Use Quick and Easy Infused Edible Recipes 
Start with a simple recipe for your first-time making edibles, such as a recipe for chocolate-dipped strawberries, brownies, or gummies. Ingredients for infused edibles cost more than non-infused cookies or gummies, so it is good to do a small test batch for your first cooking session. 
A test batch also lets you familiarize yourself with the infused oil or butter's consistency and will best help you understand your desired potency. 
Want more information on Infused Edible Making?  
Once you fall in love with how easy and enjoyable homemade edible making can be, you'll be sure to want a quality home infuser of your own- and its name is LĒVO II.
Are you ready to learn more about the burgeoning, culinary art of home infusion? LĒVO has a library of recipes, educational content, calculators, photos, and MORE available on our website, or visit us on YouTube to see videos of recipes and our products in action!. Not sure where to start? Take the LĒVO Quiz to see which machine is right for you!" #LĒVOmade
Related Posts: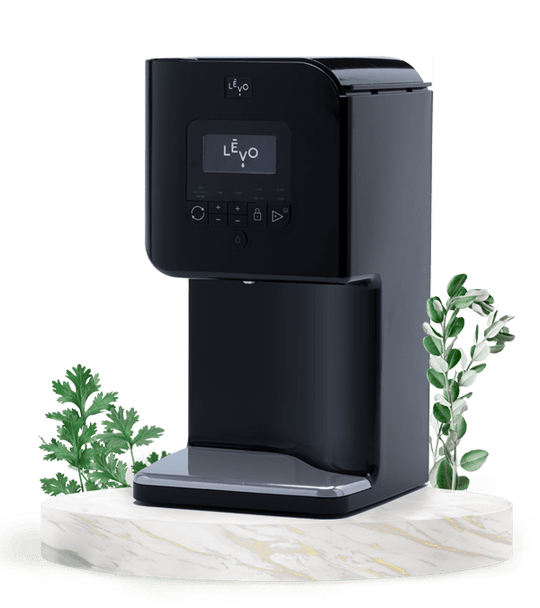 LĒVO II
The worlds first patented oil infuser that lightly dries herbs fresh from your garden, activates their maximum potency, and infuses them into just about anything. Great for daily, small batch, artisanal infusions.
SHOP LĒVO II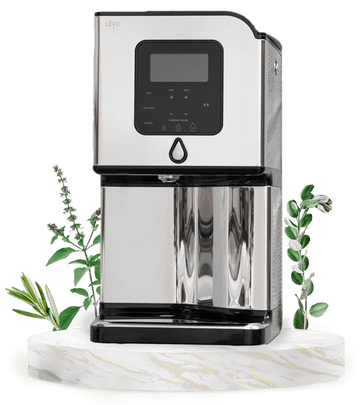 LĒVO LUX
Experience infüsionwith our most elegant, intelligent machine yet: LĒVO LUX. Artfully infuse any herb, spice, fruit, coffee bean, & more into oils, butters, and honeys to create Michelin Star-quality meals.
Shop LĒVO Lux
LĒVO C
LĒVO C is the first large batch infusing solution that is dishwasher safe, has a built-in activation cycle for maximum potency. Perfect for making large 1 liter batches for high frequency users and small businesses.
SHOP LĒVO C
LĒVO oil and butter infusers streamline the oil and butter infusion process, reduce mess, and minimize the smell of decarbing & infusing flower thanks to patented technology. With the ability to decarboxylate + infuse all-in-one machine,LĒVO is the only oil infuser of its kind.
LĒVO oil and butter infusers streamline the oil and butter infusion process, reduce mess, and minimize the smell of decarbing & infusing flower thanks to patented technology. With the ability to decarboxylate + infuse all-in-one machine,LĒVO is the only oil infuser of its kind.